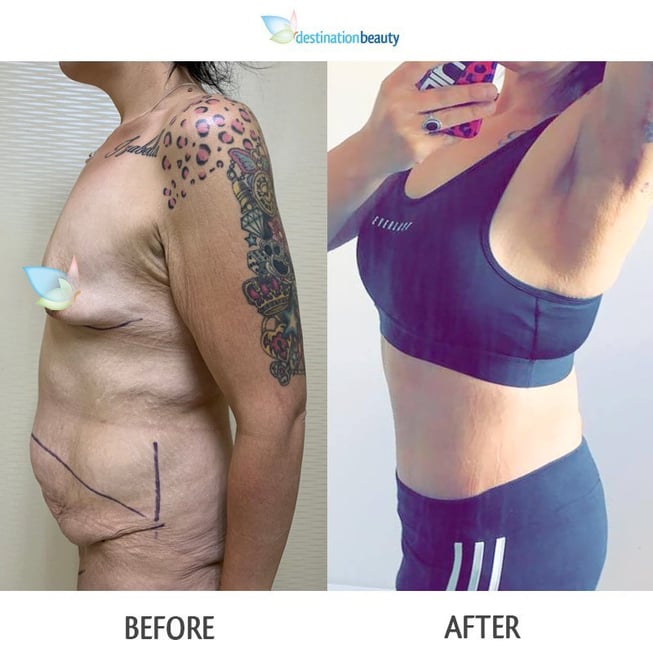 ( Juliana's Before - After's result - 3 months post op )
Facts about Juliana's extreme makeover
Plastic Surgeon: Dr. Rungkit (Dr. Ring)
Procedures: Breast Augmentation with Lift, Extended Tummy Tuck, Arm Lift, Mon Lift and Buttock Lift
When are the after pictures taken: the before picture was taken before the surgery and after picture was taken 16 days post op.
How much did it all costs?
738,500
THB / approx AUD 37,934 / approx NZD 37,934 .
How Long time did Juliana stay in Thailand? 17nights in Thailand, 13 nights in hospital, and 4 nights in the serviced apartment.

Juliana had extreme makeover in Thailand
Juliana came to Thailand to have Breast Augmentation with Lift, Extended Tummy Tuck, Arm Lift, Mon Lift and Buttock Lift with Destination Beauty. Her surgeon is Dr.Ring. - See her before and after pictures below.

Juliana's Before - After breast augmentation, with lift, Extended tummy tuck and Mon lift - 3 months post op.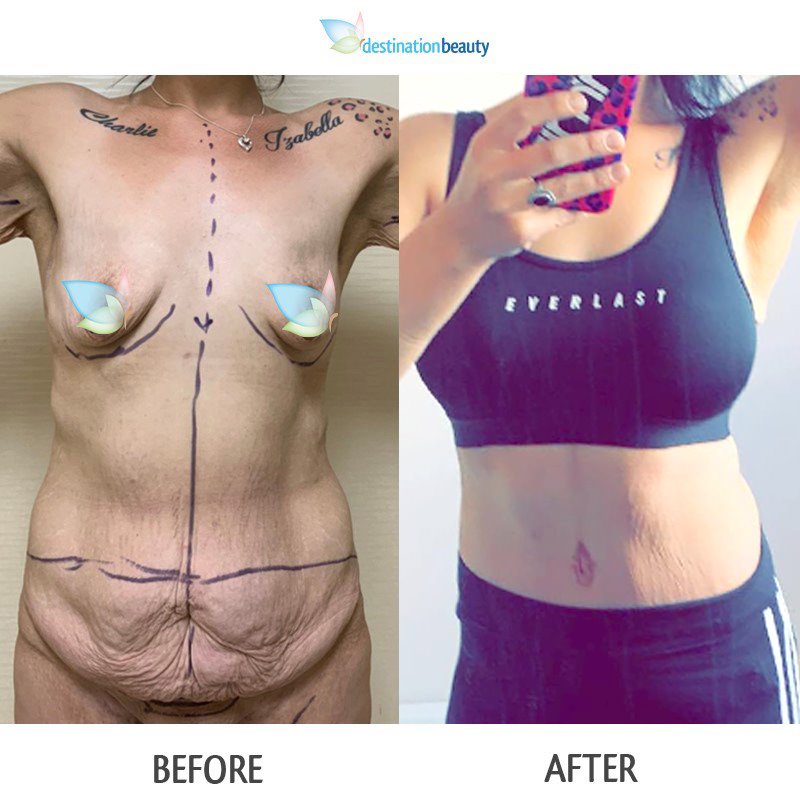 Juliana's Before and After Arm Lift - 16 days post op.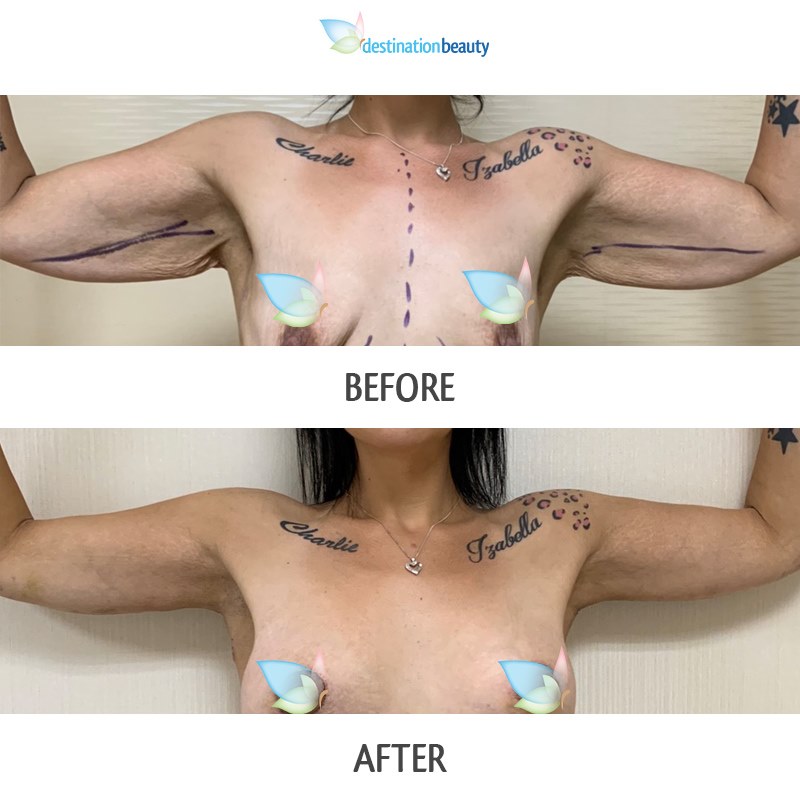 "My experience with my surgeon was outstanding he worked magic on my body and always had my best interest at heart . The nurses were 1st class women made me laugh when times were tough gave me strength when I felt weak laughed together till the very last hour before I left hospital I miss them . The hospital was outstanding, clean and very comfy. I chose destination beauty in Thailand because one it was a lot cheaper than NZ and I wanted the experience of going to a world class hospital with amazing staff and surgeons . Unfortunately my journey to Thailand was not her shopping I had one reason to come there was to have this amazing life changing operations by an amazing surgeon I did however get my elephant pants I believe everyone who comes to Thailand takes some home"
-Juliana-
"What would I say to somebody sitting at home ... don't think twice you won't be disappointed you only live once I came alone And I walked away not only with an amazing new body but more confidence in life and stronger than ever destination beauty not only saved my life of feeling ashamed of my body but turned me into a strong and confident woman I have never been. " - Juliana -
Juliana's Before and After Buttock Lift - 16 days post op.



Next Steps Towards Extreme Makeover, How Much Does It Cost?
Please contact us via email info@destinationbeauty.com or FILL IN THE EVALUATION FORM CLICK HERE! See our extreme makeover package CLICK HERE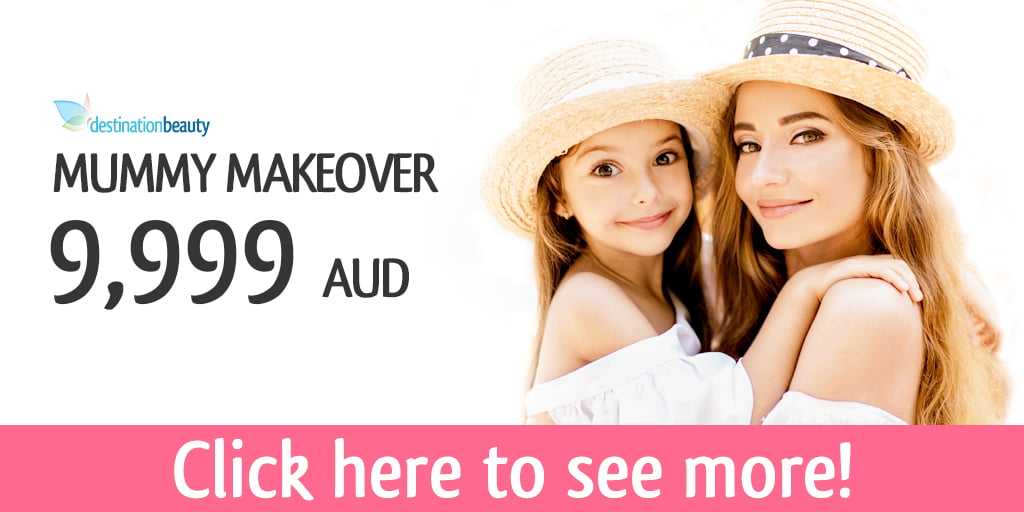 See more stories about breast reduction in Thailand - read about Mia's extreme makeover in Thailand!