Jeni came to Thailand to have upper and lower eyelid surgery in Thailand with Destination Beauty! She shared with us that she had a great time while she was recovery in Thailand. Her surgeon and all staff are lovely and welcoming.
See eyelid surgery before and after pictures Thailand
!
Before and after pictures of breast lift Thailand - 7 days post op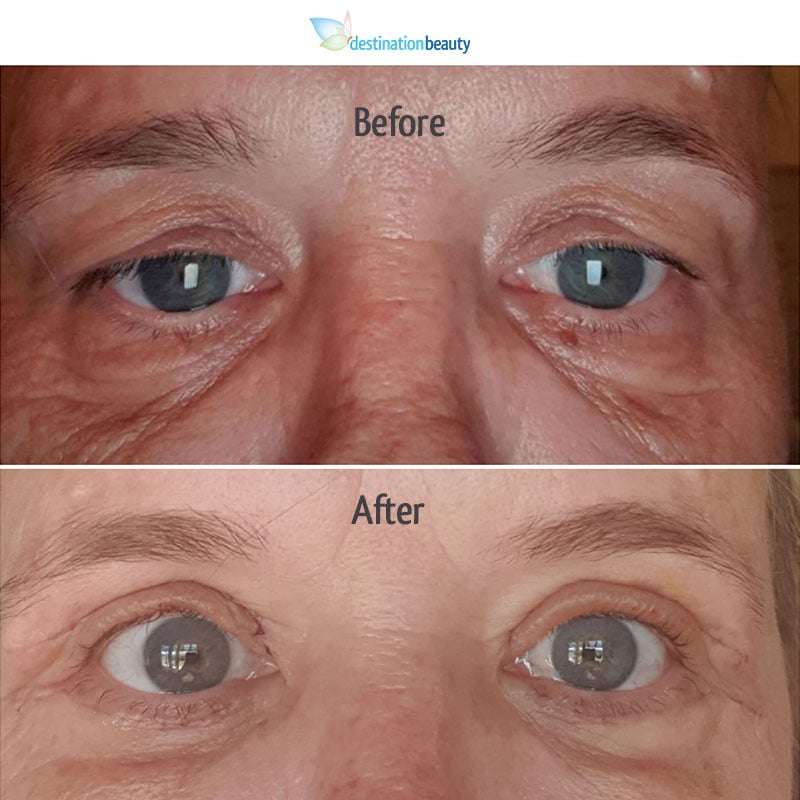 " The staff and Dr Dali where so easy to work with and all have such a beautiful presence. Of course the price was a bargain too...half the price as here in Australia." - Jeni's -
" My story... I was constantly being asked if l was ok or l looked tired and even after a great nights rest my eyes looked like l hadn't slept for a week. I also was starting to loose some of my peripheral vision. My hooded eyes are a hereditary condition so I only have to look at my dad to see my future. I didn't realise until after my operation how heavy my eyelids were. The decision was a easy one to make but the results are amazing to me... l know longer get asked if l am tired from from work colleagues or friends. My make up stays in place.. l feel years younger and now have a new knick name "bright eyes" in the office. I sent my photos to my dad he was amazed and said he wouldn't mind getting it done."
- Jeni's -
Your next step towards face lift and breast lift in Thailand
We offer a Free Evaluation and Quote. Simply fill in Your Free Evaluation Form – Click Here. You take clear pictures of the areas you wish to have surgery on. From the front and both sides, then CLICK HERE to complete the evaluation form with pictures.
Click here to read about Laura's breast augmentation with lift, arm lift, side lift, and back lift in Thailand!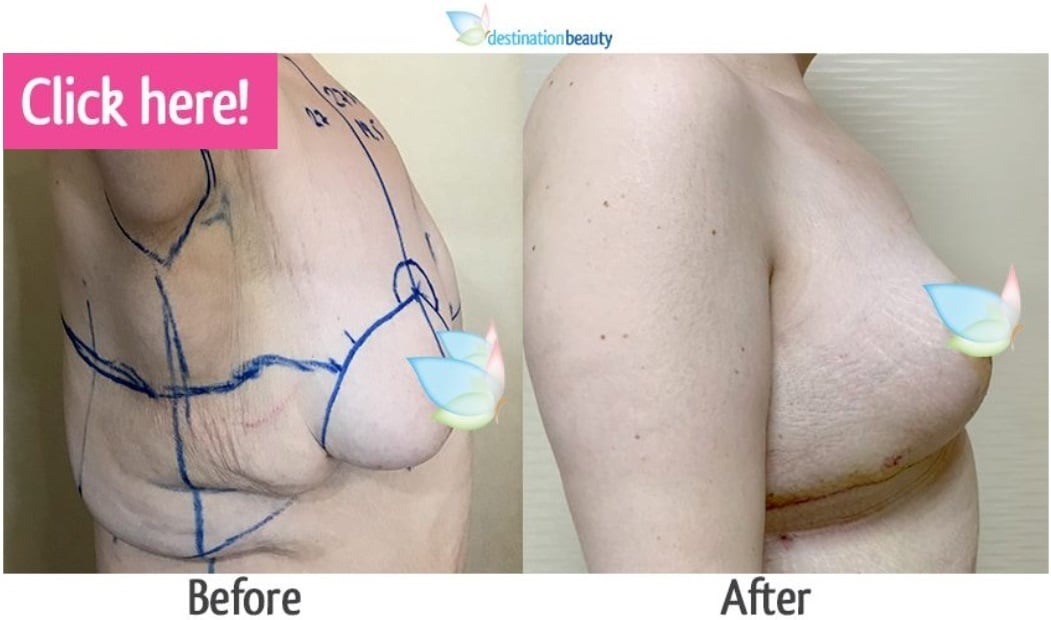 See our skin removal surgery and get FREE surgeon evaluation here!