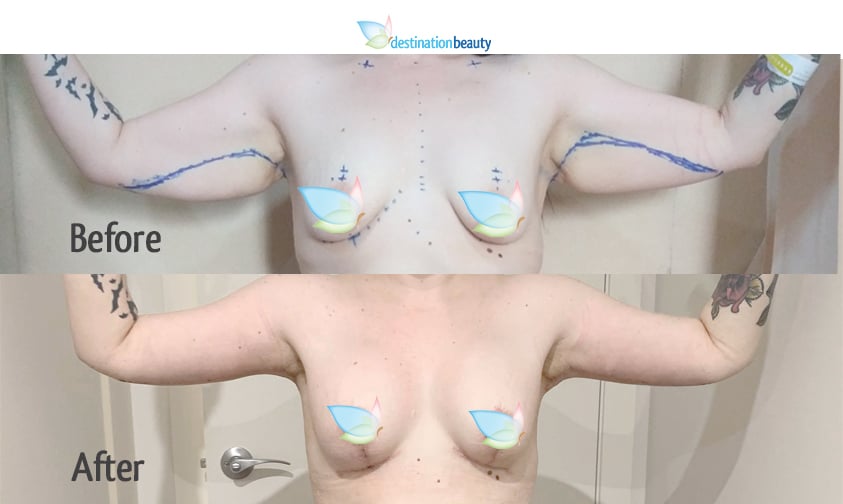 Facts about Jaylene's skin removal
Plastic Surgeon: Dr. Weerachai
Procedures: Breast Lift with Implants, Extended Tummy Tuck, Arm Lift, and Mons Lift.
Implants Size: 300cc Mentor Implants.
When are the after pictures taken: the before picture was taken after her massive weight loss and the after picture was taken 2 weeks after the skin removal surgery.
How much did it all costs?
530,500
THB / approx AUD 26,529 / approx NZD 27,929.
How Long time did Jaylene stay in Thailand? 14 nights in Thailand, 7 nights in hospital, and 7 nights in the serviced apartment.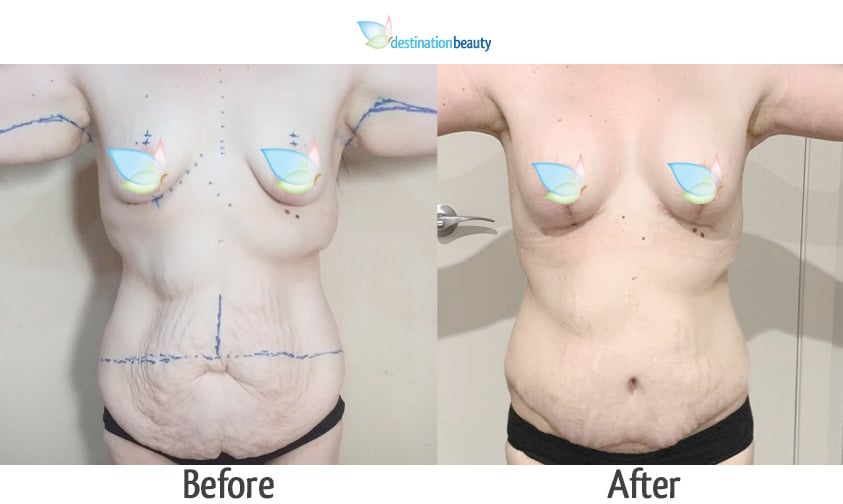 Jaylene chose to have surgery with Destination Beauty because her friends recommended and also she was able to saved 50% of the cost compare to the cost in Australia.
Jaylene had skin removal surgery in Thailand! from Destination Beauty on Vimeo.
Next Steps Towards a Mummy Makeover / Skin Removal Surgery, How Much Does It Cost?
Please contact us via email info@destinationbeauty.com or FILL IN THE EVALUATION FORM CLICK HERE! See our package CLICK HERE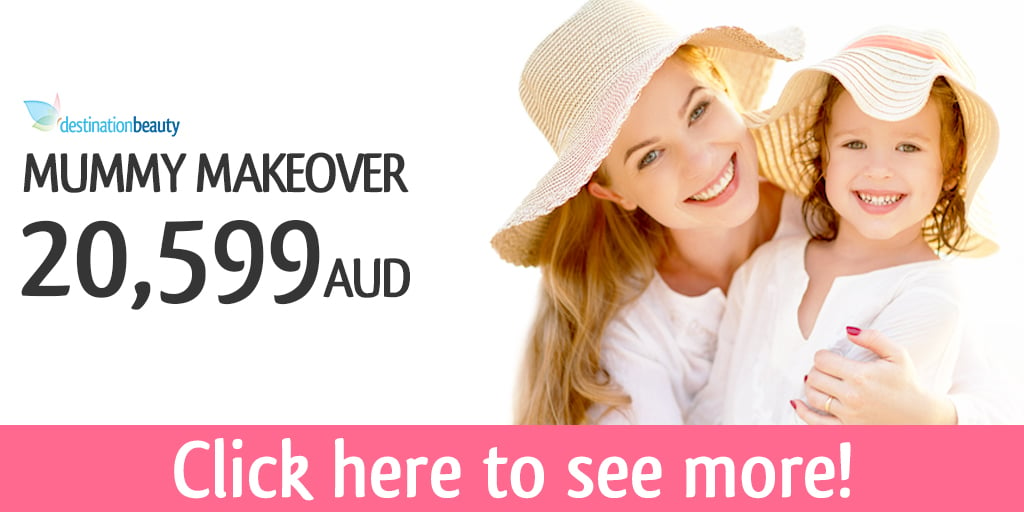 Read more about skin removal surgery in Thailand - Leah's skin removal surgery in Thailand.