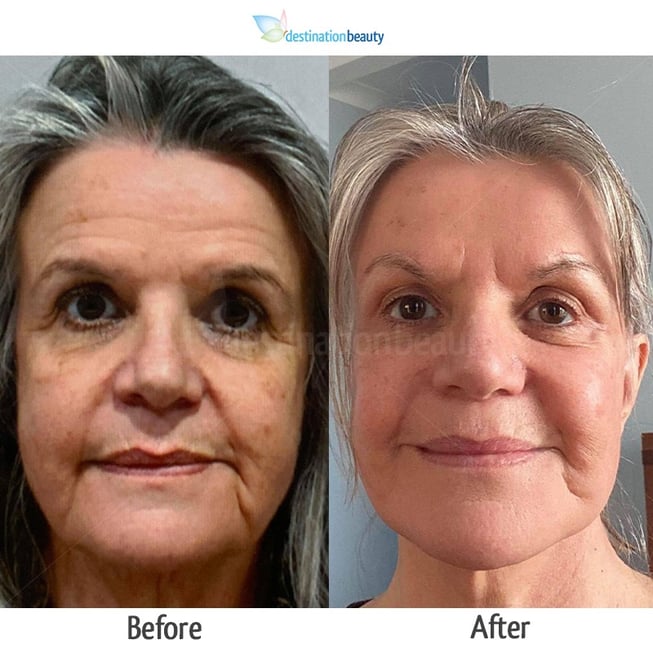 "
I am very happy with the result . I did not want to look tight and younger . I wanted to be refreshed. I think it's perfect and would not hesitate to go back for anything else I might need .
" - Angie -
Facts about Julie's face lift surgery
Plastic Surgeon: Dr. Narongdej
Procedures:
Full face lift, Eyebrow Lift and Botox on forehead
When are the after pictures taken: the before picture was taken before the surgery and the after picture was taken 3 months after face lift surgery.
How much did it all costs? 266,000THB / approx AUD 12,398 / approx NZD 13,237
How Long time did Julie stay in Thailand? 9 nights in Thailand, 2 night in hospital, and 7 nights in the serviced apartment.
Angie Before having Surgery in Thailand

" I choose DB because of the ease of dealing with them . They were absolutely happy for me to pay a deposit, then pay the rest when I had seen the hospital. After much looking into it all , I ended up paying up front . It was no problem at all . Also there were lots of people on the Facebook page to talk too . So I felt happy and confident with my decision. The whole experience was great . The surgeon was efficient and easy to talk too . The nurses were very caring . " -Angie -
Next Steps Towards a Face Lift Surgery, How Much Does It Cost?
Please contact us via email info@destinationbeauty.com or FILL IN THE EVALUATION FORM CLICK HERE! See our face lift surgery package CLICK HERE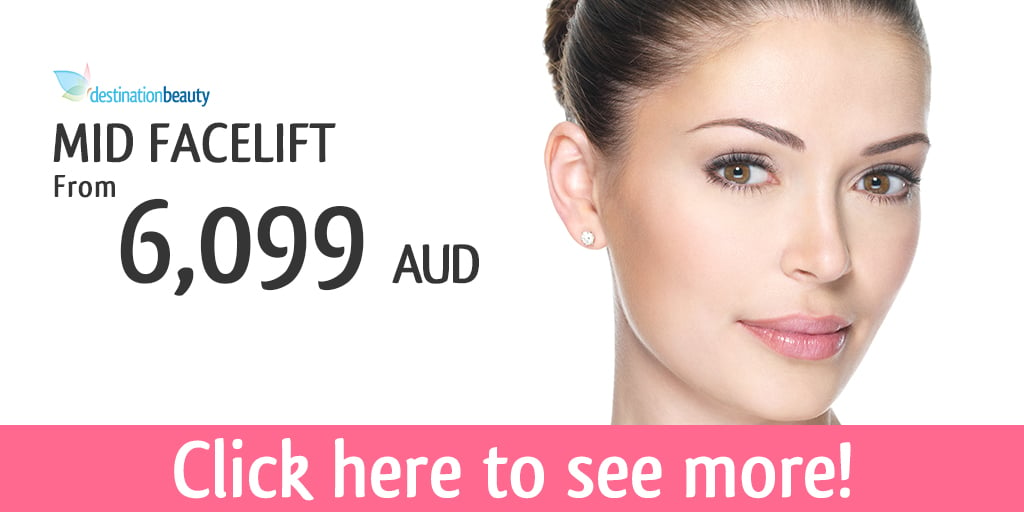 Read more stories about face lift in Thailand –Read about Shelley's face lift surgery in Thailand.